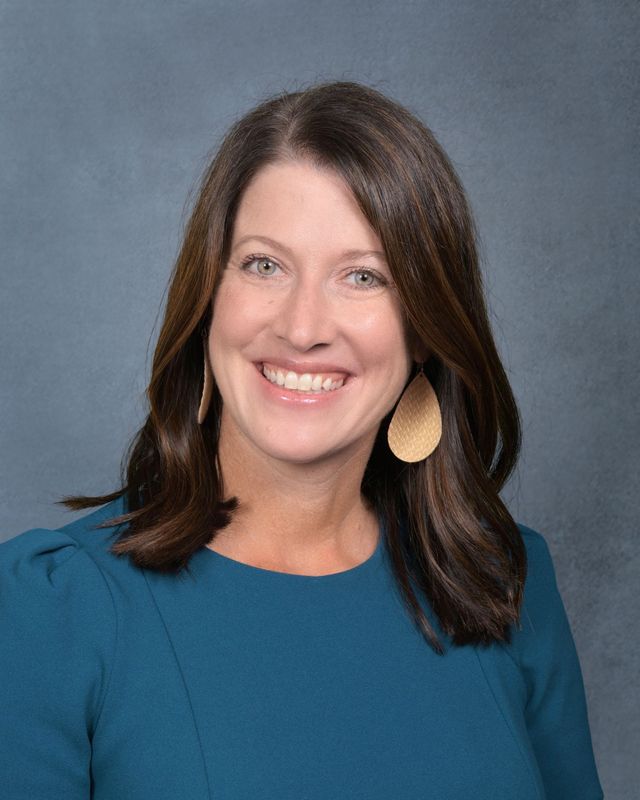 Dear Families,
It is with great pleasure and enthusiasm to welcome you to Imagine Schools at South Vero. Our individual focus on learning, character education, innovative programs, accelerated curriculum, and high expectations is what sets us apart and allows our certified teachers to devote more time and attention to your child. I am excited to work alongside each of you to continue to make Imagine Schools at South Vero a place where our students are challenged, inspired, celebrated, and loved.
I have been dedicated to the field of education for 19 years. I have worked with students ranging in age from Kindergarten through 8th grade in a variety of roles. I have been a classroom teacher, instructional coach, and curriculum consultant for a children's book publishing company. I have also served as the Assistant Principal of Imagine Schools at South Vero. I have a Master's Degree in Curriculum Instruction & Technology and Specialist Degree in Educational Leadership. I am thrilled to bring my knowledge and skills to this role and to work with you as a partner in education.
I have an open door policy and welcome your input and ideas. No topic, criticism, question, or suggestion is off limits. All stakeholders (students, families, educators, and community members) are part of the Imagine Schools at South Vero team and we improve together. My hope is to build upon the countless strengths within the building and develop new partnerships and academic opportunities to students that stretch their capacities as learners.
All of us at Imagine Schools at South Vero are eager and excited to begin what promises to be the best year ever. This year is going to be amazing as we continue to provide academic experiences for our students that are rigorous, relevant, and help them build relationships while making real-world connections. As your Principal, it is important to me that everyone who steps through our doors-teachers, students and families-are excited to be here! This attitude enables us to meet the challenges of academic excellence in a positive, fun, and nurturing environment. I am looking forward to a productive partnership with you to ensure our children can reach their highest potential. Please know that every decision will be made with the needs of the students at the forefront.
I am honored to be your principal and even more excited that you choose Imagine!
Lauren Poirier
Principal
Imagine an education that inspires success in school and in life. Imagine expectations high enough to live up to your child's potential. Imagine teachers who encourage aspiration and empower achievement. You've just imagined the education awaiting your child at Imagine.
Our enrollment process begins here. 🙂
"Imagine Schools is a national non-profit network of pre-K-12 charter schools preparing students for lives of leadership, accomplishment and exemplary character."
.
.